National Prevention Week Art Campaign
National Prevention Week (NPW) is an annual health observance in May dedicated to increasing public awareness and action around substance use disorder prevention, suicide prevention and mental health promotion. Youth groups are invited to participate in the NPW 2023 photo/video social media campaign. The campaign is open to Connecticut youth groups (grades K-12) only.
Be creative and spell out #PreventionHappensHereCT. (examples: fence art, 3-D letters, drawing, sculpture, vegetables etc. - see visual below).
Take a photo or make a 15-30 second video with your art.
The photo should be submitted as .JPG, .PNG or .PDF file. The video should not be more than 30 seconds long. Videos must be submitted in MP4 format.
These will be posted on the NPW webpage and social media platforms.
Upload photos and videos to social media with the hashtag #PreventionHappensHereCT. Tag @CTPreventionWeek for Facebook.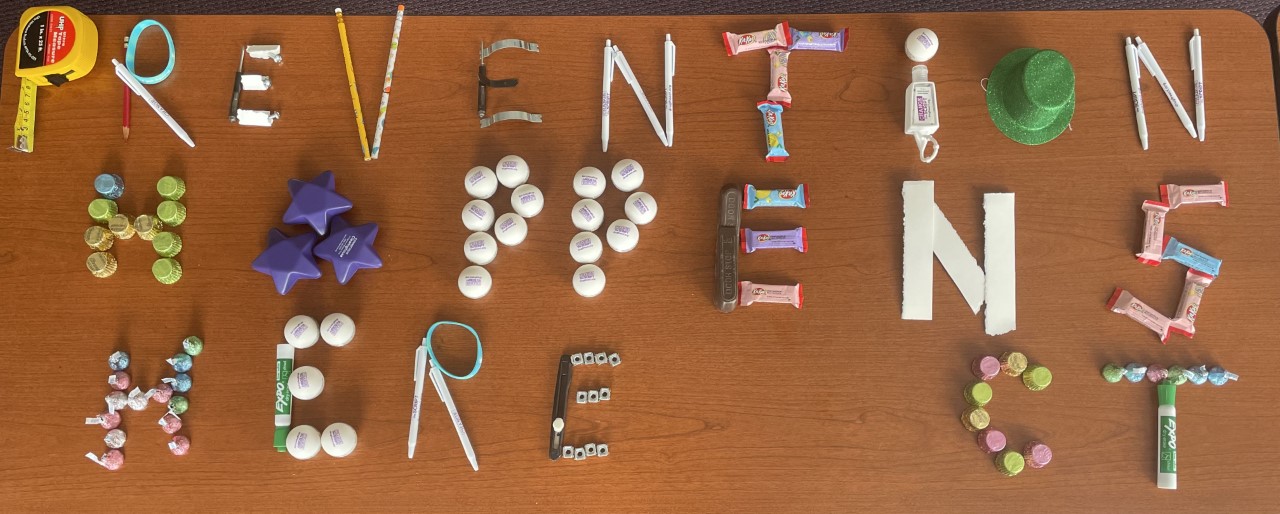 Please note, submissions will ONLY be accepted from youth-serving organizations or schools, NOT individuals.
By submitting an entry, each entrant agrees that the Connecticut NPW 2023 Committee shall own the submission and any derivative works made therefrom. The Connecticut NPW 2023 Committee and its designees may edit, publish, use, adapt, exploit, modify or dispose of any entry and elements embodied therein online, in print or in any media now or hereafter known for advertising, promotional, or other purposes throughout the work, in perpetuity, without compensation or notification to or permission of the entrant except as prohibited by law.
This statewide effort is made possible with support from the Connecticut Department of Mental Health & Addiction Services, the Connecticut Department of Public Health and the Connecticut Department of Children and Families.
Please complete the information below.
(* Denotes Required Fields)